2023 ij INTERNATIONAL JURISTS AGM, Dubai
2023 ij INTERNATIONAL JURISTS AGM, Dubai
2023 AGM Dubai, U.A.E.
For the past 27 years - with the exception of the period impacted by the global pandemic - our ij INTERNATIONAL JURISTS members have gathered together at our Annual General Meeting, to discuss our mutual challenges, exchange our various viewpoints, update each other on news from our regions and strengthen the personal relationships we value as a core tenet of our group.
This year, our AGM took us to the fascinating city of Dubai where our hosts, Tribonian Law Advisors (TLA), provided us with an insight into a region which though extremely vital, is relatively unknown to many of our members.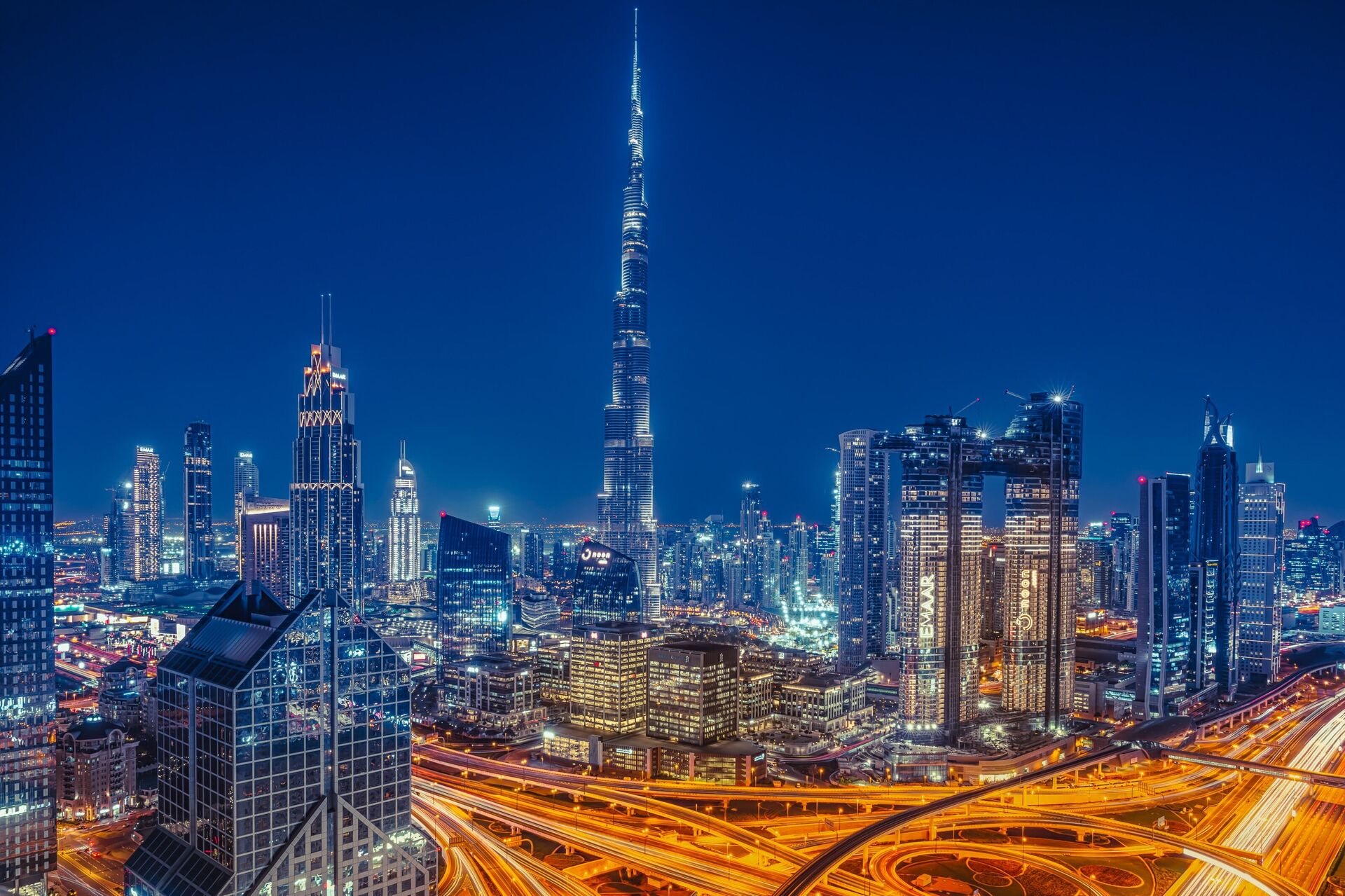 Our 2023 event opened with a warm welcome from our group's founder and Secretary Dr. Günther Kreuzer of DR KREUZER Rechtsanwälte, Nürnberg and Dresden. On behalf of fellow board members Kalia Georgiou, Kalia Georgiou LLC Law Firm, Cyprus and Domenic Pini of Pini Franco LLP, London, he greeted our members with enthusiasm, thanking them for their attendance and expressing once again, his belief in the value of meeting personally. He then passed the chair to Rindala Beydoun, Managing Partner of TLA, who introduced herself, her Partners in attendance Carlo Pianese, Emile Boulos and Irfan Munawar, and then went on to give a brief overview of the firm and its practice.
In addition to our attendees and hosts, we were joined by two guest speakers. Renowned economist Dr. Nassar Saidi shared his perspective on the global economic situation and explained how the shifting economies will impact development and global balance in the coming era. On a lighter note, Dr. Marc Nassim's presentation began with a stereotype-busting quiz: Who knew that one could ski in Lebanon or that Saudi Arabia's Jebel Fifa sported lush tropical steppes? He then went on to recap the history of investment in the region, highlighting what he believes are current and future investment opportunities.
Our annual event gives new ij members the opportunity to present themselves and their firms to our group. This year, our new Swedish member Magnus Daar, founder of Daar Advokatbyrå AB, Stockholm, gave a glimpse into his firm's practice areas and provided us all a very amusing account of some of his vital statistics …"I thought about things you would want to know about me…I have a pet rabbit". It was a pleasure to have him with us to complete the final steps to becoming Member in full standing.
After a brief lunch, the afternoon session started with TLA Partners Carlo Pianese, Emile Boulos and Irfan Munawar outlining the legal landscape in the Dubai and the region, giving information related to corporate set-up, structures, taxation and anticipated changes to the current mechanisms moving forward.

This was followed by our Member Discussion forum, which began with our attendees sharing their views on the future development of our group.

During the remaining hours of our meeting, many topics of interest were covered, e.g., cyber-security, the challenges of compliance in relation to anti-money laundering regulations. A very lively exchange was held on AI and its impact on the legal profession generally. Leading from this we shared how AI might be and is used in our practices to assist our members. Too, members shared with each other their experiences using their office management software and apps to support their staff and the day-to-day running of their businesses.

After our long day meeting, we continued our discussions over a delightful dinner in a Greek- themed seaside Taverna, with gentle ocean breezes and the lights across the bay providing the perfect backdrop to a well-deserved relaxing evening.

On Saturday, many of our attendees took the long elevator ride to the top of the Burj Khalifa, while some took in the old Souk (in spite of the heat) and others used their afternoon to discuss their cooperation on cases while taking advantage of the beautiful weather and sea conditions via a yacht cruise.
In the evening, most attendees met again at a lovely lakeside restaurant, dining on delicious Lebanese cuisine while taking in the water and light show at the Dubai Mall.
We thank everyone at TLA for working so hard to put together such an enriching and rewarding AGM and we look forward to meeting again in 2024!